Quiz Time: Just How Well Do You Think You Know All Of The Simpsons Characters?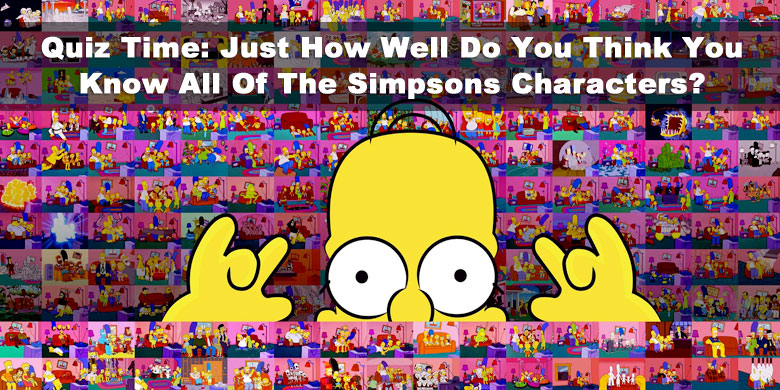 The Simpsons recently celebrated its 25 year anniversary last year with an extravaganza at the Hollywood Bowl, and unbelievably are almost coming to the end of their 26th season.
Chances are if you're reading this you're a fan, and the sort of person who uses quotes from the show in your daily life. But how well do you really know those quotes?
Take this quiz and find out if you're a truly cromulent Simpsons fan or just some cheese-eating surrender monkey.
Quiz Time: Guess Which Simpsons Characters Said These Quotes?
"So anyway, I says to Mabel I says..." was said by:
"Please don't tell people how I live." was said by:
"Take that, ya lousy dimension!" was said by:
"The Japanese? Those sandal-wearing goldfish tenders?" was said by:
Wainwright Montgomery Burns
"I flushed a potato down the toilet, now we have to live in a hotel!" was said by:
"To alcohol! The cause of... and solution to... all of life's problems." was said by:
"There's something about flying a kite at night that's so unwholesome." was said by:
"Wow. I've never been referred to as an adult before. I've been tried as one." was said by:
You don't win friends with salad." was said by:
"You shot who in the what now?" was said by:
Once you are finished, click the button below. Any items you have not completed will be marked incorrect.
  You scored %%SCORE%% out of %%TOTAL%%.
%%RATING%%
Your answers are highlighted above.
There are 10 questions to complete.