Find Out What Type Of Black Friday Shopper You Really Are In This Hilarious Quiz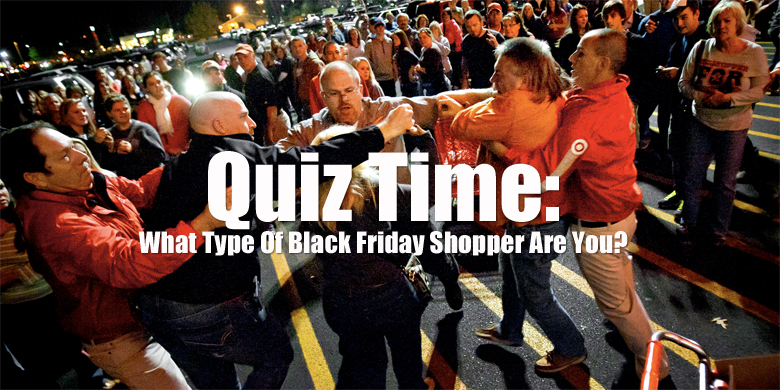 Black Friday. A time when people come together to show solidarity, kindness, generosity, and the charitable nature of the human spirit. Nah, only kidding. It's like a zombie apocalypse without the zombies.
Instead there are Black Friday discount goods and promotions that see hordes of hungry, normally placid human beings storm retailers and fight tooth and nail for a bargain. Eyes will be clawed. Bodies trampled.
Any modicum of civility is cast aside as the nasty, bare-face horror of consumerism raises its ugly head—and uses it as a battering ram to charge through the marauding queues.
At least, that's the idea anyway. But, maybe that's not you? Maybe you're the last vestige of manners in a sea of rudeness. Or maybe that is you. Take our Black Friday quiz and find out!
What Kind Of Black Friday Shopper Are You?
————————————————————————–
Quiz time: What Kind of Black Friday Shopper Are You?
When you go to the store to get your discounted Vizio 96" 4K Ultra HD Smart TV with extra HD, your weapon of choice will be:

Your astute eye for a bargain.
Shoppers are fighting each other for an Xbox One 'Fallout 4' bundle with a $50 Target gift card. There's punches being thrown. Do you:

Selflessly rush in there and split them up with a "Bros, bros, bros, we're all capitalists here. Let's work something out."
Film it so you can upload it to YouTube later.
While they're arguing you take your chance and swipe the bundle for yourself.
When Black Friday approaches you feel a sense of:

You see someone about to be crushed underfoot by stampeding shoppers, so you:

Swoop in and save them, shaking your head at man's inhumanity to man.
Kick them out your way, you've got deals to buy.
Save them, then push them to the side because you've just spotted 15% off the Misfit Flash fitness tracker.
Pick them up then use them as an excuse to get to the front, claiming they need air.
This Black Friday you will be:

Swinging fists at your fellow shoppers in the hope of finding cheap goods.
Chilling at home playing 'Battlefield 4'.
Down Walmart, in riot gear, stalking the aisles for a discounted Apple iPad Mini 2 16GB.
Waiting for Cyber Monday.
When you see a "25% Off" sign you:

Focus directly on it like a target, then sprint towards it faster than The Flash on speed.
See if it's something you might want to purchase and make a mental note.
Buy it immediately no matter what is it.
Complete this sentence: "Black Friday retail shopping makes me…"

A more complete human being.
Feel festive and excited.
Want to overthrow the capitalist regime.
Grateful for the internet.
You've told your friend you would kill in cold blood for one particularly expensive consumer item—and now it's on sale at an insanely cheap price, but there are only a few available. Would you:

Trust in fate and karma and Buddha and Jesus that you will get it.
You were speaking metaphorically, but let's see how the day plays out.
Meh, now it comes down to it you don't actually want it.
What does Black Friday mean To You?

A re-enactment of 'The Purge.'
A chance to buy some festive gifts for friends and family.
An event that gives you a chance to vent all your pent up rage.
A retail version of 'The Hunger Games' that's best avoided.
Which of the following could you not live without:

A Vizio 96" 4K Ultra HD Smart TV.
Once you are finished, click the button below. Any items you have not completed will be marked incorrect.
  You scored %%SCORE%% out of %%TOTAL%%.
%%RATING%%
Your answers are highlighted above.
There are 10 questions to complete.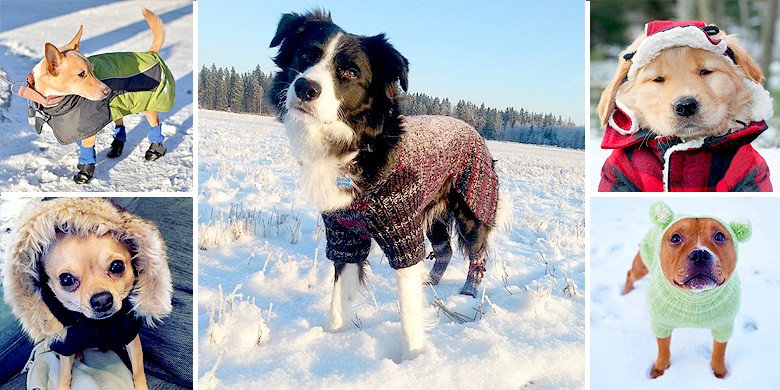 animals
Dec 18 2018
Alexis Sinclair
It's not just us humans who have to wrap up warm when winter comes, and especially when Winter Storm Jonas comes. Dogs need to keep warm too….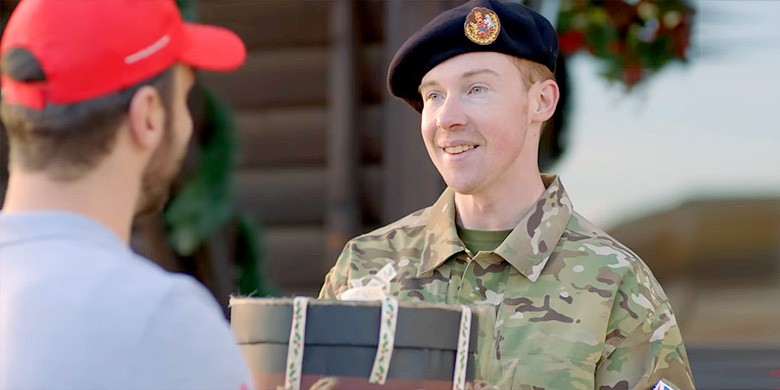 entertainment
Dec 17 2018
Wesley Dunton
Ecolog International knows when it comes to the festive season in England, Christmas Pudding marks the traditional end to the classic British Christmas dinner. It's up there…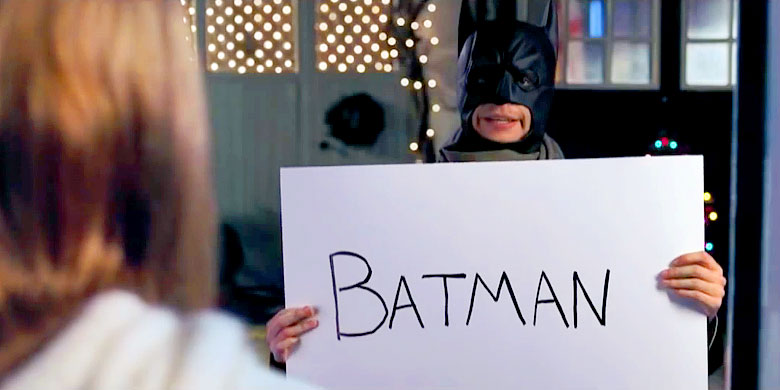 humor
Dec 17 2018
Sam Wallace
Batman and Christmas do not really come to mind as the perfect combination, but after watching this hilarious video by the PistolShrimps you'll wonder how you ever…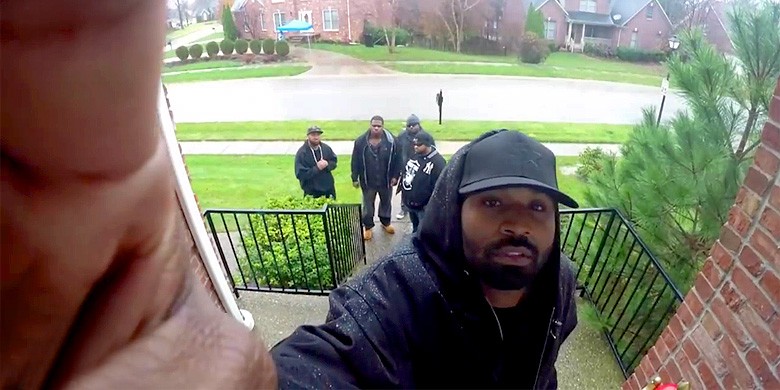 humor
Dec 14 2018
James Mailer
Prankster Tom Mabe seems to like nothing more than making people in the suburbs feel anxious. He's done it before by flying a giant spider around neighborhood,…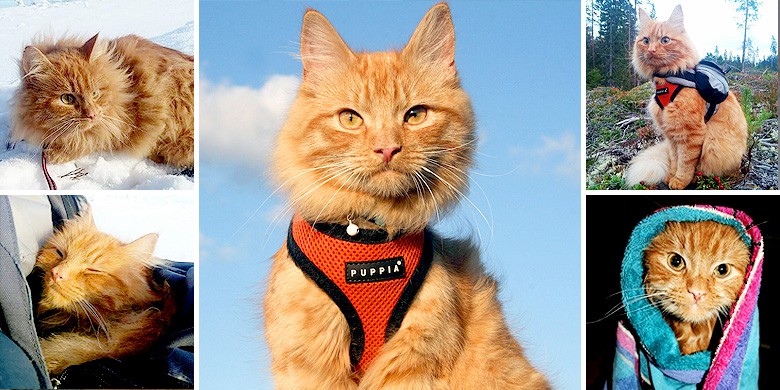 animals
Dec 13 2018
Alexis Sinclair
We all know that huskies pull sleds along, that's no big deal. But they're dogs, unlike Jesper a sled cat from Norway who loves to tow his…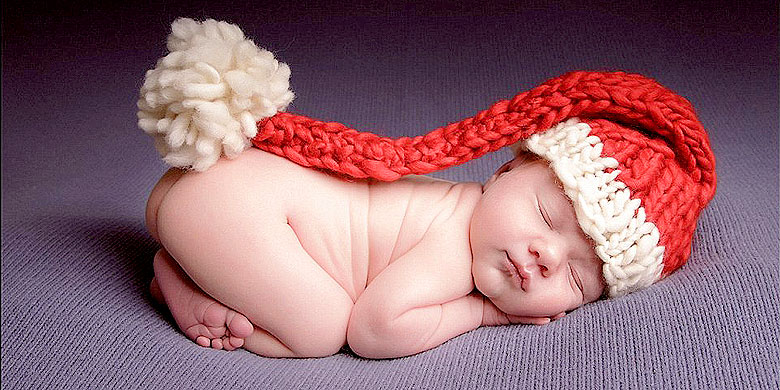 culture
Dec 12 2018
Alexis Sinclair
Newborn babies in Santa hats, what's that all about? The answer to the rhetorical question is: Why the heck not. There really is nothing cuter on this…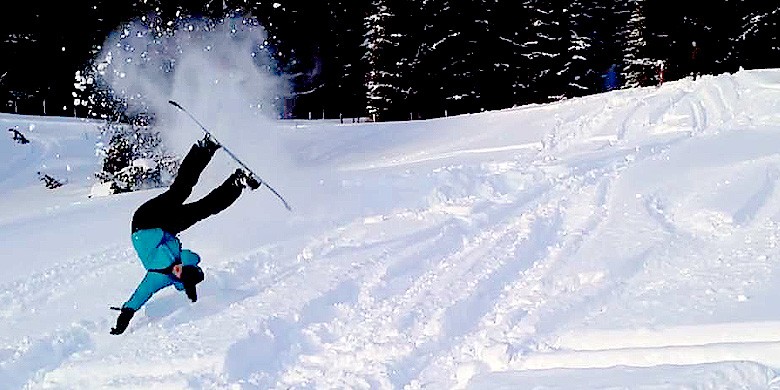 funny videos
Dec 12 2018
Wesley Dunton
Snow And Ice Fails pretty much go hand in hand with the festive season. With Halloween over, the days getting shorter, and now Thanksgiving and Black Friday…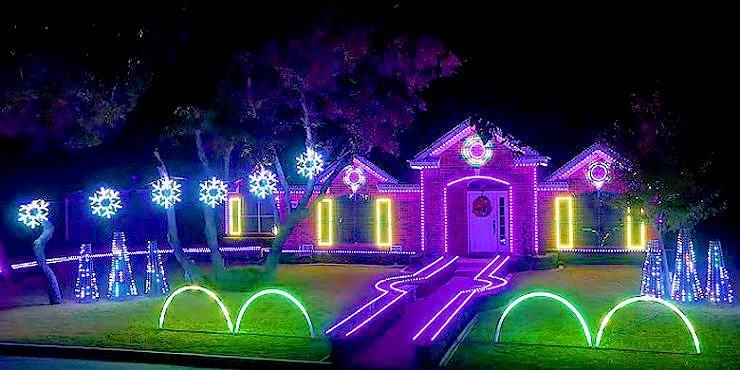 entertainment
Dec 11 2018
Wesley Dunton
If you like your front lawn Christmas light show to have plenty (and i mean 'plenty') of flashing colored lights AND a pounding synced dubstep soundtrack, then…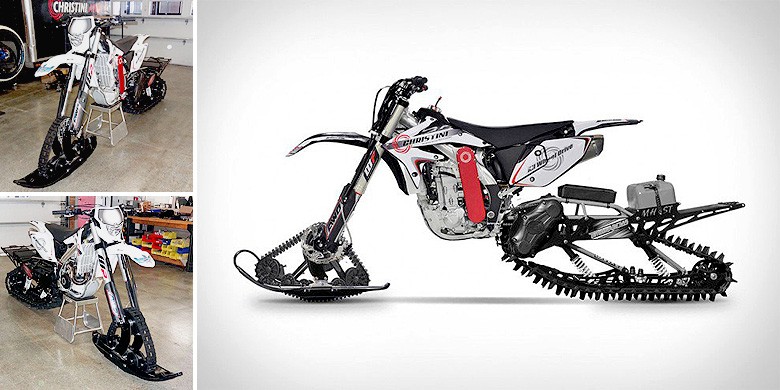 tech
Dec 10 2018
Raoul Wilson
When it comes to journeying through snow, you probably wouldn't automatically think of jumping on a motorcycle and heading out onto the white stuff. But that might…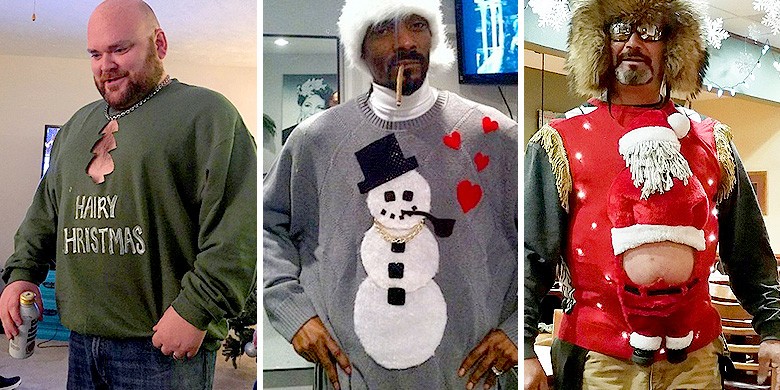 humor
Dec 10 2018
James Mailer
Christmas is traditionally a time for gaudiness, overindulgence, and bad taste at every turn. And no place is that truer than the ugly Christmas jumpers. Basically if…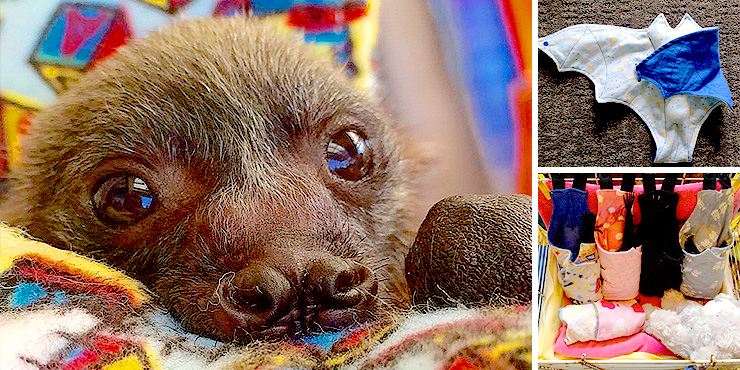 animals
Dec 7 2018
Alexis Sinclair
As well as being home to some of the most dangerous animals on earth, Australia is also home to some of the cutest. Baby bats are a…