On A Scale Of 1 to 5 – How Brave Are You?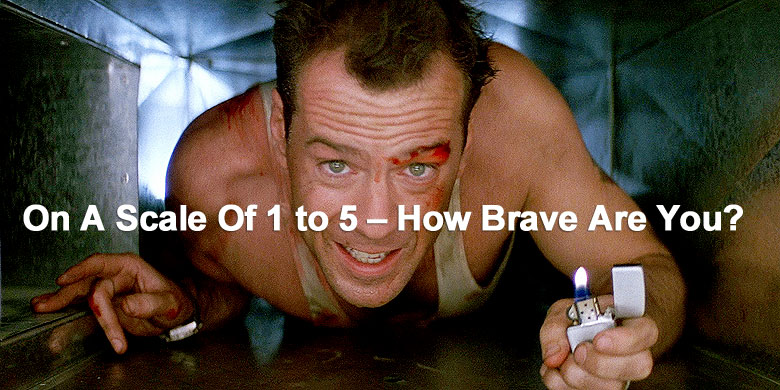 So, do you have what it takes to stand up for what you think is right, do you have the courage to meet whatever life throws at you head-on, or are you reading this from behind the sofa?
Here's a scenario that will put you to the test:
You are a 38yr old man at home with your family, a wife and 2 kids, you live in the suburbs of Chicago, in a lovely house, in a good neighborhood, you work in the city in a good job, life is pretty good. Tonight you took your wife and kids out for a celebration dinner as you have just won a big promotion at work, it was a good family evening, now you are back home, it's late, you are all asleep…..but then you hear a noise.
The following questions will determine just what you are made of:
——————————————————————————————————-
Quiz: On A Scale Of 1 to 10 – How Brave Are You?
A Masked intruder breaks into your house at night while your family sleeps, what do you do?

Remain calm, dial 911 and get the cops.
Go downstairs and confront him with words and the voice of reason.
Grab the 8mm under your pillow and go downstairs. No one messes with my family.
Remain where you are and hope he goes away.
Climb out of the window, jump down to the garden and run like hell.
He overpowers you and takes you into the basement where he ties you and your family up, how do you deal with the situation?

Offer him all the money and valuables you have if he will leave you and your family unharmed.
Try and untie your restraints and overpower him.
Plead with him to let your family go and do with you as he wishes.
Not your problem anymore, you fled the house as soon as you heard him enter.
Your pleas fall on deaf ears, he demands you must pick one member of your family to be tortured whilst the rest witness the horror. Who do you choose?

Rose, your pretty teenage daughter.
Not your choice to make anymore as you are miles away from the house by now.
Before he can do anything the sound of police sirens grow louder, the cops arrive, a voice booms out over a megaphone "Come out, we have the place surrounded" - What do you do?

Struggle to get free and save your family.
Try to reason with the intruder one last time.
Tell your wife and kids "it's going to all be ok"
Start to pray to God to keep you all safe.
Not your problem, you are long gone. You saw the cop cars passing you as you were about to check into the Holiday Inn.
The intruder decides to escape, before he leaves he sets the house on fire to cover his tracks and erase any forensic evidence. What do you do?

Shout out to the intruder one last time, "For god's sake, think of the kids"
Tell your family to remain calm, tell them you love them and lead them in a final prayer.
Shout like hell to try and get the cops to come and rescue you.
Find within yourself a burst of superhuman energy and break your restraints, rescue your family and get them all out of there.
Settle down to some re-runs of 'Game of Thrones' in your Holiday Inn room and decide if you want room service?
Once you are finished, click the button below. Any items you have not completed will be marked incorrect.
  You scored %%SCORE%% out of %%TOTAL%%.
%%RATING%%
Your answers are highlighted above.
There are 5 questions to complete.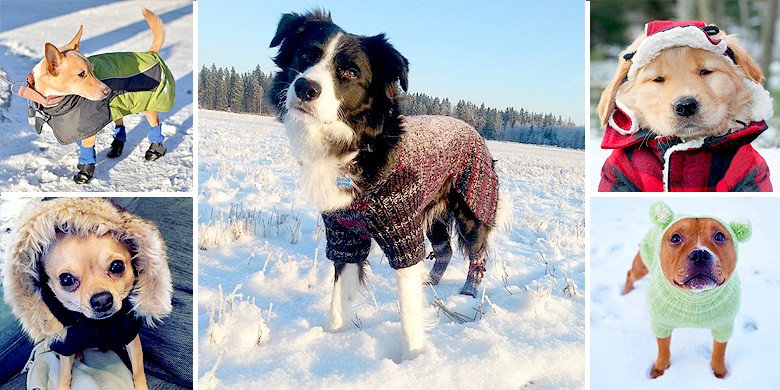 animals
Dec 18 2018
Alexis Sinclair
It's not just us humans who have to wrap up warm when winter comes, and especially when Winter Storm Jonas comes. Dogs need to keep warm too….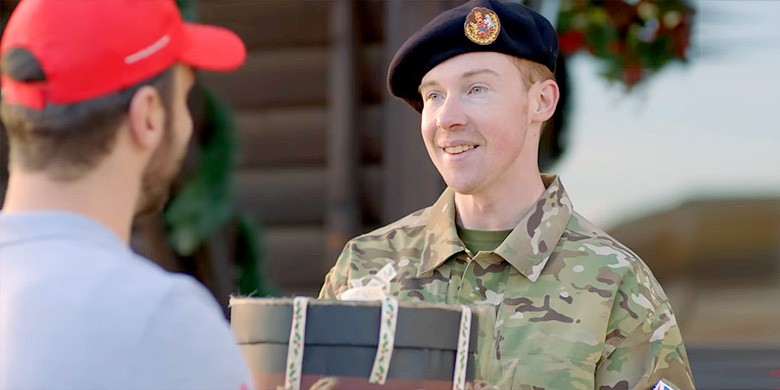 entertainment
Dec 17 2018
Wesley Dunton
Ecolog International knows when it comes to the festive season in England, Christmas Pudding marks the traditional end to the classic British Christmas dinner. It's up there…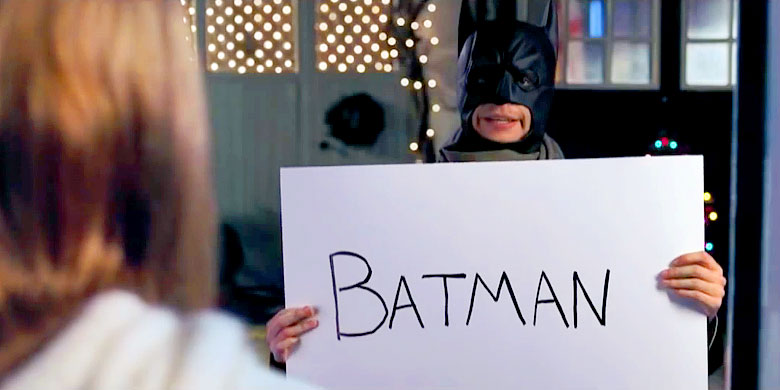 humor
Dec 17 2018
Sam Wallace
Batman and Christmas do not really come to mind as the perfect combination, but after watching this hilarious video by the PistolShrimps you'll wonder how you ever…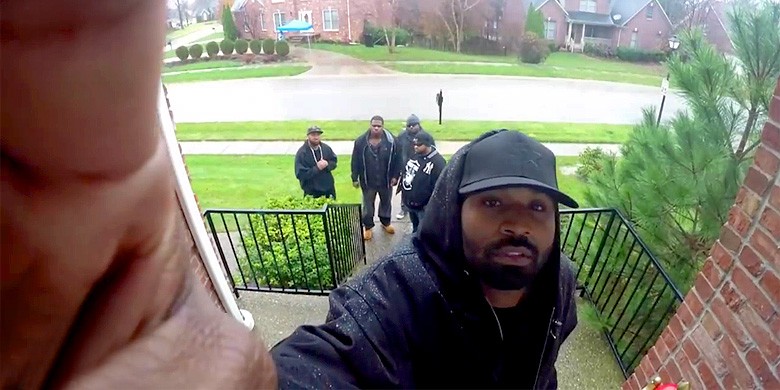 humor
Dec 14 2018
James Mailer
Prankster Tom Mabe seems to like nothing more than making people in the suburbs feel anxious. He's done it before by flying a giant spider around neighborhood,…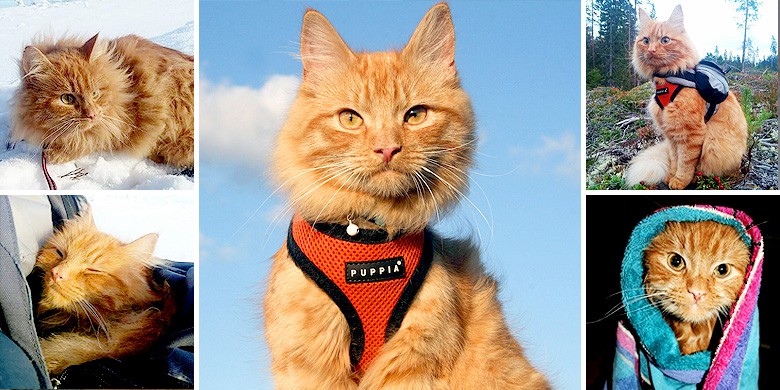 animals
Dec 13 2018
Alexis Sinclair
We all know that huskies pull sleds along, that's no big deal. But they're dogs, unlike Jesper a sled cat from Norway who loves to tow his…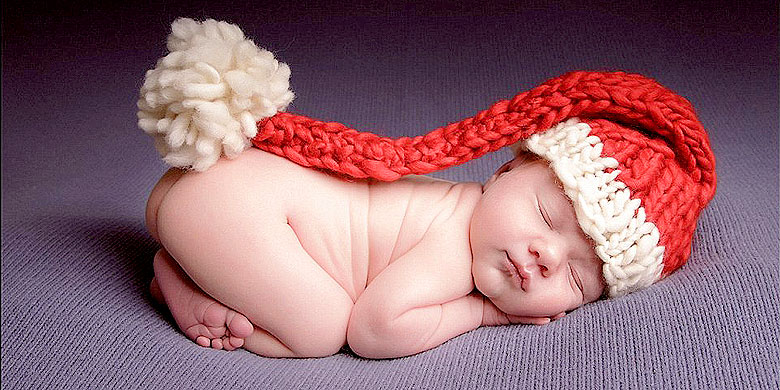 culture
Dec 12 2018
Alexis Sinclair
Newborn babies in Santa hats, what's that all about? The answer to the rhetorical question is: Why the heck not. There really is nothing cuter on this…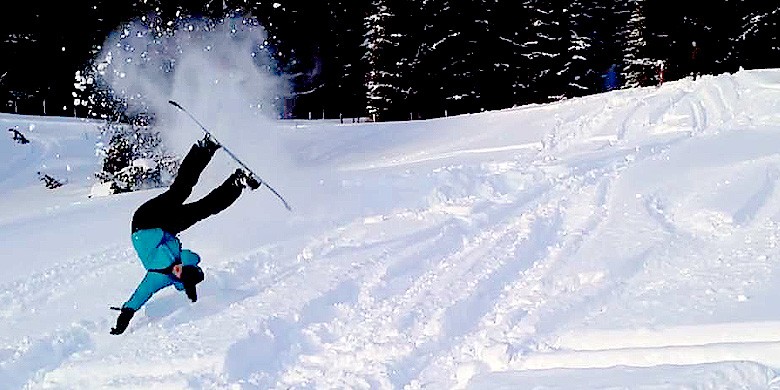 funny videos
Dec 12 2018
Wesley Dunton
Snow And Ice Fails pretty much go hand in hand with the festive season. With Halloween over, the days getting shorter, and now Thanksgiving and Black Friday…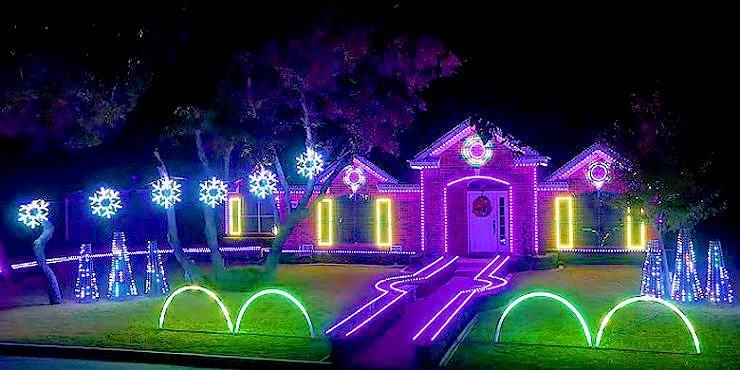 entertainment
Dec 11 2018
Wesley Dunton
If you like your front lawn Christmas light show to have plenty (and i mean 'plenty') of flashing colored lights AND a pounding synced dubstep soundtrack, then…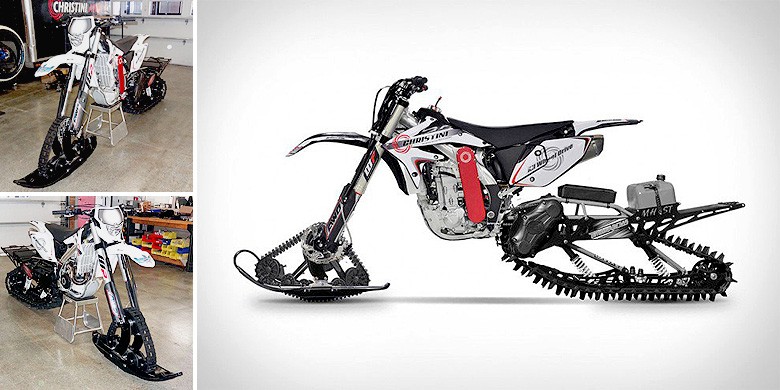 tech
Dec 10 2018
Raoul Wilson
When it comes to journeying through snow, you probably wouldn't automatically think of jumping on a motorcycle and heading out onto the white stuff. But that might…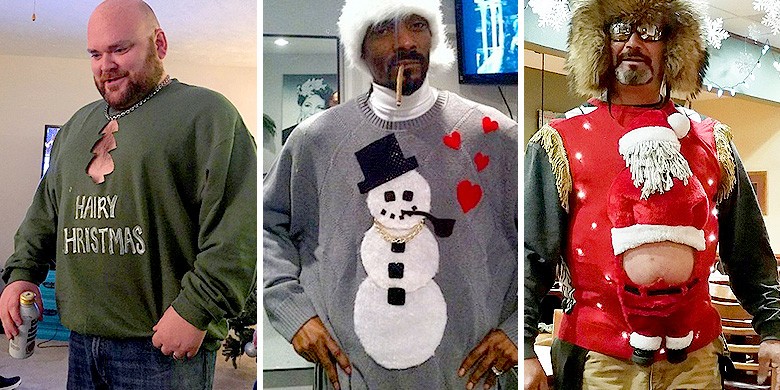 humor
Dec 10 2018
James Mailer
Christmas is traditionally a time for gaudiness, overindulgence, and bad taste at every turn. And no place is that truer than the ugly Christmas jumpers. Basically if…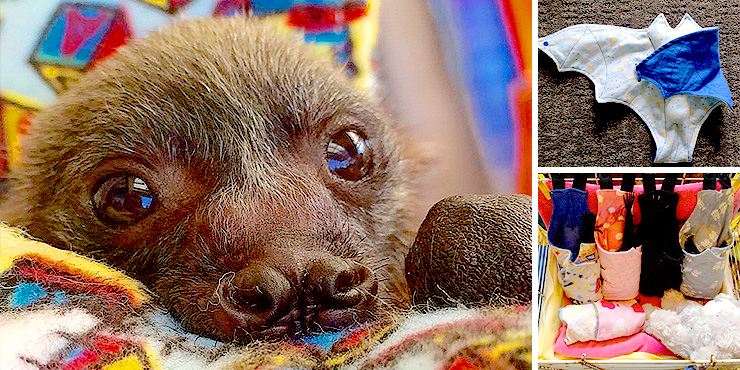 animals
Dec 7 2018
Alexis Sinclair
As well as being home to some of the most dangerous animals on earth, Australia is also home to some of the cutest. Baby bats are a…