A Parenting Quiz To Tell You Whether Your Child Rearing Skills Are Good, Just OK, Or Plain Terrible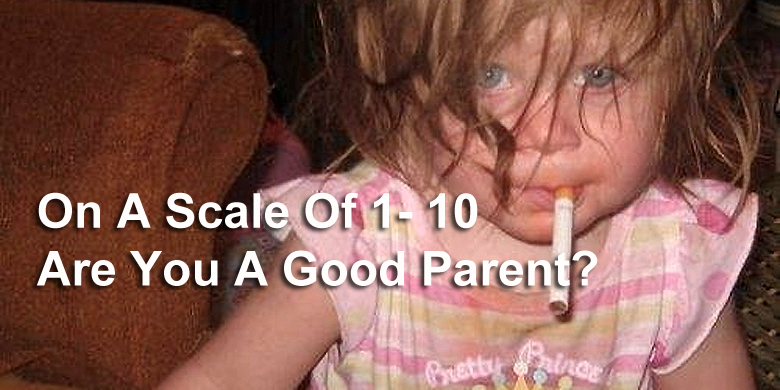 The great thing about taking a parenting quiz is that you can find out once and for all, how good your child rearing skills are. Or, if you're not a parent yet, then how good they will be, should the day come and your life officially end (just joking). Of course you could be a terrible parent, in which case this parenting quiz below will tell you that too.
As any body who has procreated will tell you, being a mom or dad is seriously difficult. No longer can you be spontaneous and decide that you and your partner want to head out for dinner after work. Not unless the dog is a great babysitter. No, instead you will have to plan a meal out together, probably six months in advance. That way you can coordinate getting someone to look after the kids and you can make sure you get that meal booked at that restaurant that has a six week waiting list.
Then, what will probably happen is just as the waiter is pulling out the seat for you to plonk down on. Just as that first glass of champagne is about to touch your lips. The babysitter will call. One of the children has been violently sick/tied up the dog/gone AWOL/discovered your stash—and then you have a decision to make.
How Do I Know What Kind Of Parent I am?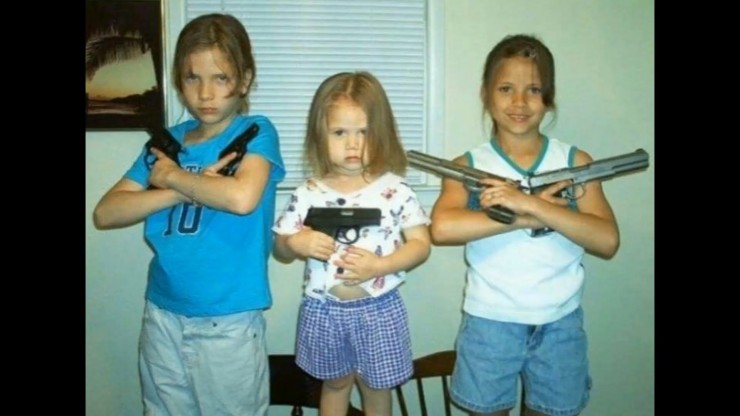 Good parenting or bad? Our parenting quiz will tell you!
So that's where this parenting quiz comes in, how you react determines forever more what kind of parent you are and how others will judge you down the grocery store and on social media.
Because the thing is, everyone's got an opinion on how you should do things when it comes to raising little versions of yourself. Should you follow this school or that, should you sleep train or not? Are TV screens and tablets bad for them? How much guilt should you feel if their first word is "iPad"?
But you know what, there's only one scientific way to know the quality of your child rearing—and that's to take an arbitrary parenting quiz you found on the internet and see how high you score.
Then, and only then, will you know how good a parent you are.
Take it away.
Test Your Parenting Skills In This Parenting Quiz
————————————————————–
On A Scale Of 1- 10 - Are You A Good Parent?
You've left the house and are well into a three-hour drive to grandma's, just you and your delightful offspring. When you suddenly remember you haven't changed your baby's diaper all morning. Do you:
Come screeching to a halt, skidding the car into the middle of the road. You come charging out with hands waving screaming "STOP!" to the oncoming traffic before changing your baby while a traffic jam builds up behind you.
Immediately pull over to the side of the road and change them.
Feel anxious but keep driving until you find somewhere safe to pullover.
Let them fester in their own stink for the 3 hour drive then hand them to grandma to sort out when you arrive.
While out grocery shopping your kid's acting up and messing around with the shopping cart, being dangerous and obstructive. Do you:
In an incredibly polite voice tell young Jacob it would be really helpful if he instead went and found you some carrots. You never raise your voice—you practice positive discipline.
Tell Jacob he can't have any internet when he gets home unless he behaves.
Grab his arm and yank it off the shopping cart, telling him to stop it right now you've had enough goddammit!
Handcuff the little brat to the shopping cart.
You're at the zoo, near the alligator enclosure. Little Jezebel can't see anything and wants to get a closer look. Do you:
Give her an impromptu lecture on how alligators as a species are millions of years old and should be treated with profound respect.
Tell her that alligators are incredibly dangerous animals and the enclosure is there for a reason.
Grab her baloney sub off her, throw it into the enclosure and both watch as the beasts snap it up like that scene in 'Temple of Doom' where the high priest gets devoured.
Say "Sure kiddo, you're the boss." before dangling her by one ankle over a pit of snarling man-eaters.
It's late and you're at your best friend's birthday party. It's coming up to your kid's bedtime. Do you:
Decide to leave. Little Sammy needs her beauty sleep and you never let the kids stay up past 7pm. Discipline is the basis of all achievement.
It's not often this happens, so you let them stay up playing with the other kids until about 10pm. Then it's home to bed.
Rock them off to sleep in their pushchair then crack open that bottle of tequila. It's time to get wasted.
Turn around drunk and confused and say: "We brought the kidsh?"
Your kid's on the swing at the playground. You notice a long line forming as other kids are waiting to have a go. Do you:
Point out the line to your child before explaining how being sensitive to other's needs is what makes us human.
Take them off immediately while saying how incredibly sorry you are to everyone waiting.
They can have the swing, you just pushed your kid so hard they faceplanted the tarmac.
Your kid will have to make the call. You're flirting with another parent over by the monkey bars.
The stroller just broke, it's a scorching hot day, 90F in the shade. You're a long way from your parked car. Do you:
Bust out the sling. Carrying your baby helps you bond and share precious life experience together.
Carry your kid under one arm—your biceps as strong as the Hulk's—while carrying the pushchair under the other.
Tell them to wait there why you go get the car.
Demand to know why your two year old is so selfish and storm off.
At the local daycare your 2yr old son Luis is biting and pushing the other children. What do you do?
Mutual sensitivity tells you they didn't mean it. You trust them not to do it again and let them continue playing.
You pull a few more strands of hair out while a volcano of fury erupts inside you, before telling the other parents how sorry you are.
Tell the other parents it wasn't even that hard a push/bite and their child needs to toughen up.
Throw a tantrum before biting and pushing the other parents.
You're breastfeeding in public. Someone tells you how offensive he or she finds it. Do you:
Chastise them for being so rude and continue feeding your DD (darling daughter). You're a lactivist and proud.
Say you understand and put your breast away and go finish feeding in the restroom.
Tell them as the child's father you'll do whatever the hell you want.
Squirt breast milk in their eyes.
You find your teenager's marijuana stash. Do you:
Phone your best friend and scream "WHY IS THIS HAPPENING TO ME!?"
Realize it's time to have "that conversation" about the negative and positives of recreational drug taking.
Ask them who their dealer is. Your own stash is running low.
Smoke it all immediately and go watch 'Adventure Time' on Netflix.
It's Sunday afternoon, your 3-year-old wakes from their nap early and walks in on you and your partner in the bedroom having intercourse. Do you:
Feel like your personal space has been violated. Adults should have proper management of their sex life and that includes putting locks on doors so it never happens again.
Stop immediately and tell them you and daddy/mommy are passionately hugging. Tell them not to be afraid.
Tell them you were wrestling.
Once you are finished, click the button below. Any items you have not completed will be marked incorrect.
  You scored %%SCORE%% out of %%TOTAL%%.
%%RATING%%
Your answers are highlighted above.
There are 10 questions to complete.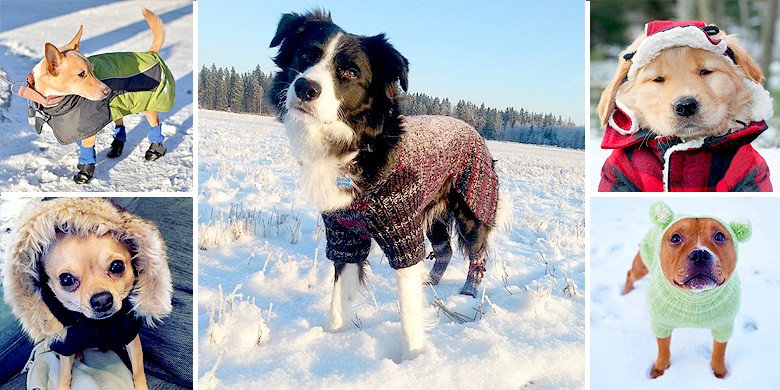 animals
Dec 18 2018
Alexis Sinclair
It's not just us humans who have to wrap up warm when winter comes, and especially when Winter Storm Jonas comes. Dogs need to keep warm too….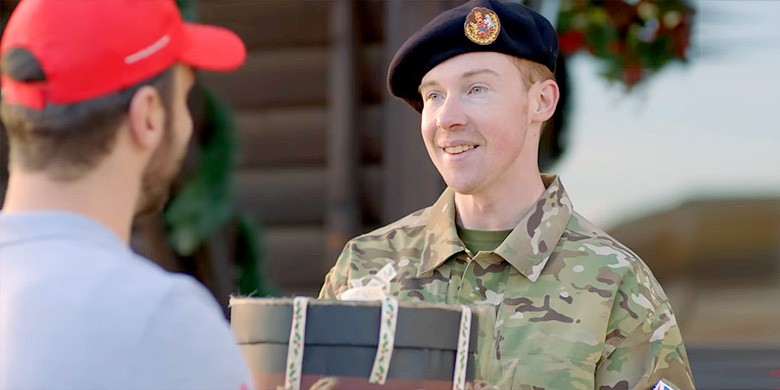 entertainment
Dec 17 2018
Wesley Dunton
Ecolog International knows when it comes to the festive season in England, Christmas Pudding marks the traditional end to the classic British Christmas dinner. It's up there…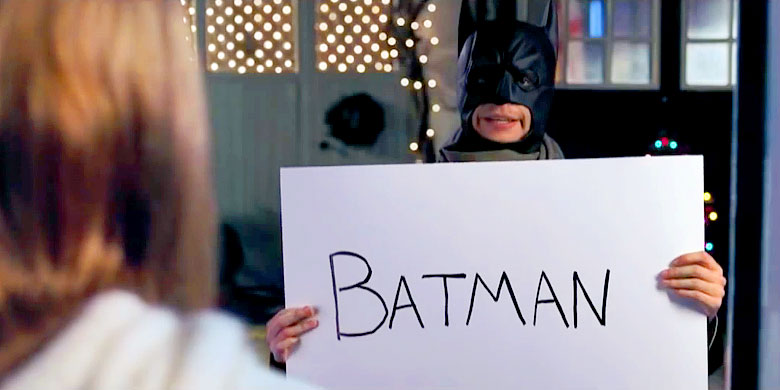 humor
Dec 17 2018
Sam Wallace
Batman and Christmas do not really come to mind as the perfect combination, but after watching this hilarious video by the PistolShrimps you'll wonder how you ever…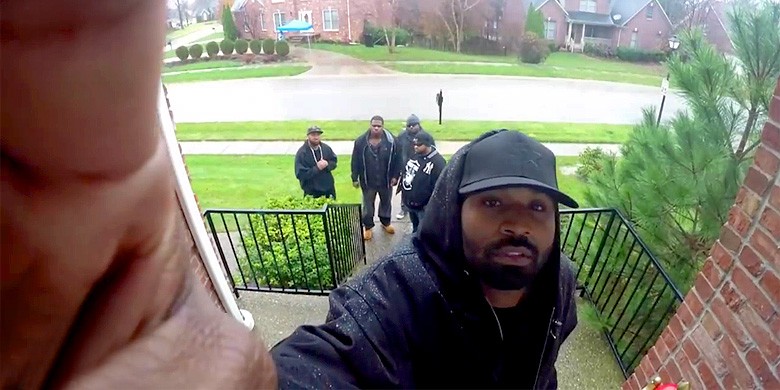 humor
Dec 14 2018
James Mailer
Prankster Tom Mabe seems to like nothing more than making people in the suburbs feel anxious. He's done it before by flying a giant spider around neighborhood,…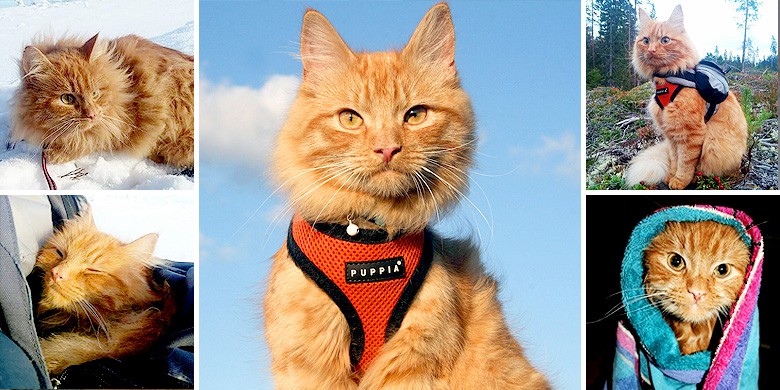 animals
Dec 13 2018
Alexis Sinclair
We all know that huskies pull sleds along, that's no big deal. But they're dogs, unlike Jesper a sled cat from Norway who loves to tow his…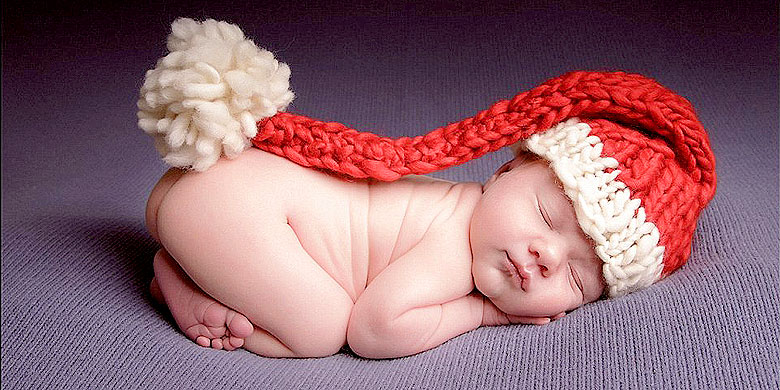 culture
Dec 12 2018
Alexis Sinclair
Newborn babies in Santa hats, what's that all about? The answer to the rhetorical question is: Why the heck not. There really is nothing cuter on this…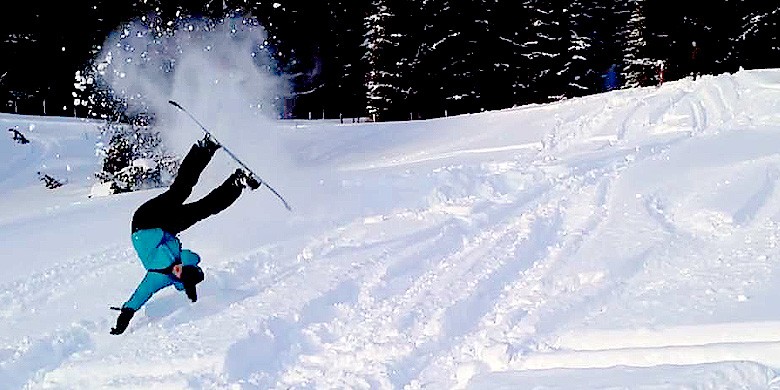 funny videos
Dec 12 2018
Wesley Dunton
Snow And Ice Fails pretty much go hand in hand with the festive season. With Halloween over, the days getting shorter, and now Thanksgiving and Black Friday…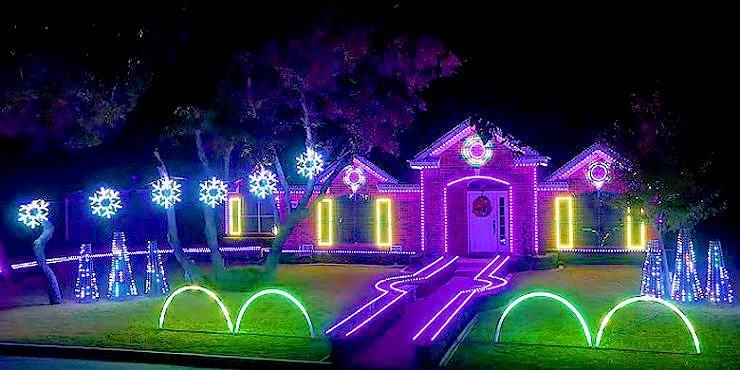 entertainment
Dec 11 2018
Wesley Dunton
If you like your front lawn Christmas light show to have plenty (and i mean 'plenty') of flashing colored lights AND a pounding synced dubstep soundtrack, then…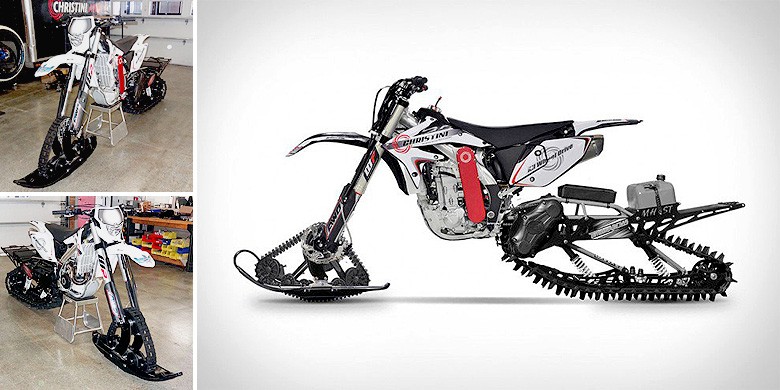 tech
Dec 10 2018
Raoul Wilson
When it comes to journeying through snow, you probably wouldn't automatically think of jumping on a motorcycle and heading out onto the white stuff. But that might…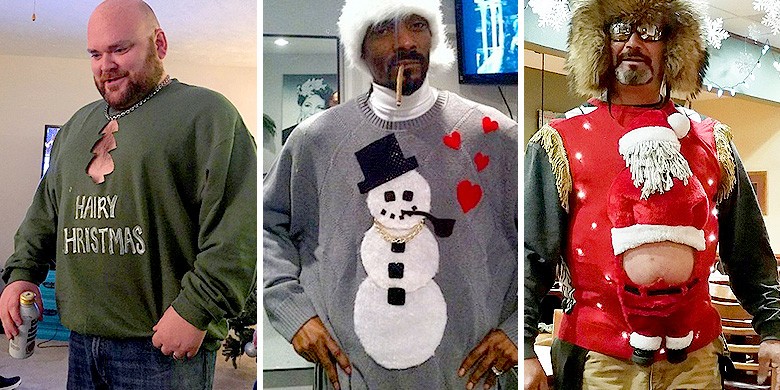 humor
Dec 10 2018
James Mailer
Christmas is traditionally a time for gaudiness, overindulgence, and bad taste at every turn. And no place is that truer than the ugly Christmas jumpers. Basically if…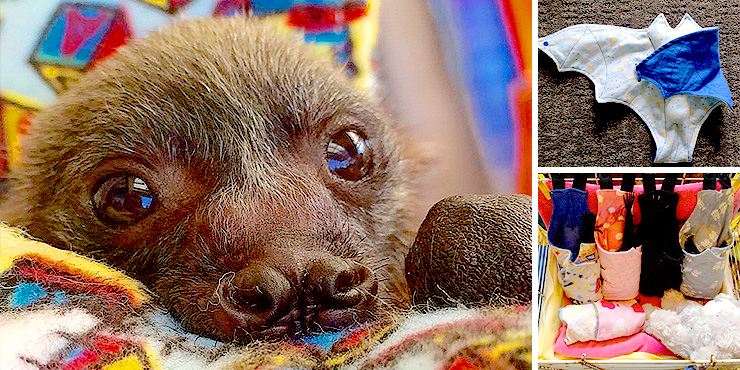 animals
Dec 7 2018
Alexis Sinclair
As well as being home to some of the most dangerous animals on earth, Australia is also home to some of the cutest. Baby bats are a…