My Kid Can't Eat This – Parents Post Funny Tales Of Dealing With A Fussy Eater – #MyKidCantEatThis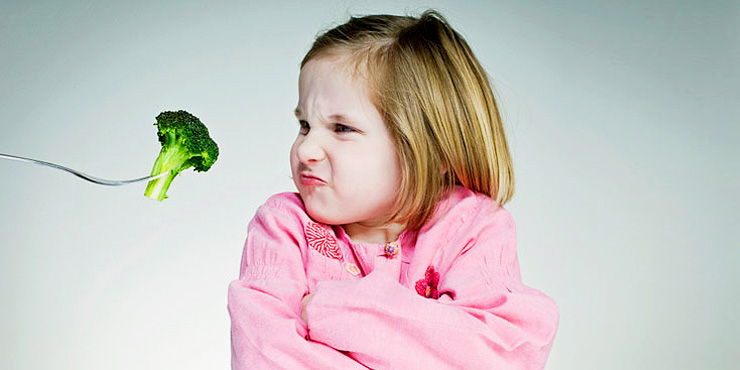 If you're a parent of a kid who is picky with food, then #MyKidCantEatThis is a place you'll be able to find solace. The fussy eater hashtag is essentially a place on social media, Instagram, Facebook, and Twitter, where parents can post pictures of the types of food and meals their kids won't eat. Along with photos of these fussy eaters people also put the hilarious reasons their children won't eat the food. Mostly these might seem a bit crazy to us adults, like the blueberries were the wrong size. Or a the egg yolk wasn't yellow enough.
But for the kids it's all perfectly logical.
The whole My Kid Can't Eat This trend was initially started by a bemused mom of three called Heather, who no doubt needed somewhere to share the irrational excuses her kids would give for not eating their greens.
As any parent knows, children can be very creative about refusing to engage with food. "The reasons my kids can't eat foods range from hilarious, infuriating to ridiculous," Heather told The Huffington Post, continuing "They know they have to taste all foods and are all healthy, so while I'm not seriously worried, it still drives me crazy!"
Heather Creates A Platform For Food Drama Parents

But now, thanks to Heather, parents can come together online and share their many hilarious frustrations about why #MyKidCantEatThis. There are some gems too, like "#MyKidCantEatThis this because there are no spoons that speak to him today and he doesn't want to use his hands." or #MyKidCantEatThis because the flour on the bread makes her hands feel weird."
Kids, huh? What goes on in their minds is a mystery. Still, Heather has done parents the world over some good by allowing them to halve their frustrations be sharing them on #MyKidCantEatThis.
"I hope that other parents feel a little less alone when it comes to food drama." Heather notes.
Check out some #MyKidCantEatThis fun below and on Instagram, Facebook and Twitter.
#MyKidCantEatThis – Parents Tales Of Food Woe