Mexico's Goalkeeper Guillermo Ochoa Is The Internet's New Favorite World Cup Meme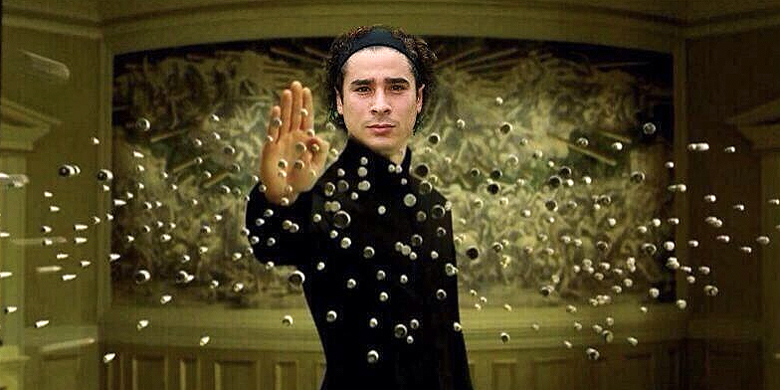 Mexico's goalkeeper Guillermo Ochoa put in an incredible performance yesterday against the World Cup hosts—he was firing on all cylinders with his lightning-fast reactions with save after save after save to deny Brazil a goal and keep the score 0-0.
So awesome was his cat-like skills rumors quickly began circulating that he had six fingers on his right hand:
Mexican goalkeeper Guillermo Ochoa has 6 fingers on his right hand – pic.twitter.com/VjBS4JUoqg

— World Cup 2014 (@WorldCupPosts) June 17, 2014
Sadly, it was just a hoax. But his performance was ample fuel to kickstart the internet meme machine into overdrive. He became Gandalf, he became Dhalsim, he became Neo, even Jesus. Mexicoooooo!
I been see somany "memes" of @yosoy8a I leave here some! pic.twitter.com/DyUmiRfGCw

— MawsGrck (@Maw_sGarck) June 18, 2014
FYI #Ochoa is not really from #Mexico … #WorldCup2014 #MexicoVsBrasil pic.twitter.com/TgL4Muv96x

— Superman (@SupermanTweets) June 17, 2014
At times in the first half it seemed like Mexico had Goro from Mortal Kombat in goal! #WorldCup #BRAMEX pic.twitter.com/2fgOsb43R6

— Sportsbet.com.au (@sportsbetcomau) June 17, 2014
How ochoa is feeling right now pic.twitter.com/1EqJUgFmEO

— CHILDHOOD RUINER (@CHlLDHOODRUINER) June 17, 2014
#ochoa be like pic.twitter.com/MiovXVF8LK

— Jose Garcia (@Elcompachepo) June 17, 2014
When a girl asks you " Do you have protection ? #MEMOOchoa #Chingon #MexicoVsBrasil pic.twitter.com/pVzJszcuXM

— George Lopez (@georgelopez) June 17, 2014
recap of the Brazil vs. Mexico game pic.twitter.com/kx0Z5lTfC9

— nigga (@FunnyPicssDaily) June 17, 2014
Mexicans be like Ochoa for president!! pic.twitter.com/21ADH3xhvU

— nigga (@FunnyPicssDaily) June 17, 2014
You shalt not pass! #ochoa pic.twitter.com/qw0E4otB79

— Alejandro Alemán (@elsalonrojo) June 17, 2014
The internet is now awash with Guillermo Ochoa photoshops & joke pictures http://t.co/8M23sm0hYF pic.twitter.com/3L2YFmhf0e

— 101 Great Goals (@102greatgoals) June 17, 2014
The Mexican goalie #BrazilvsMexico pic.twitter.com/FHYsRl7qEm

— Darth Vader (@DepressedDarth) June 17, 2014
Ochoa be like… #BRAvsMEX #WorldCup2014 #WorldCup via @FunnyNbaGuy pic.twitter.com/uzPic3NXSr

— Rami (@Ramisms) June 17, 2014
And here's one of the saves from the match that helped propel Ochoa to internet glory.
Here's the Mexican fans' reaction to the 0-0 draw.
And Brazil be all like…