Do You Know Peejet? He's The Guy That All The Celebrities Dream To Hang Out With (Kind Of)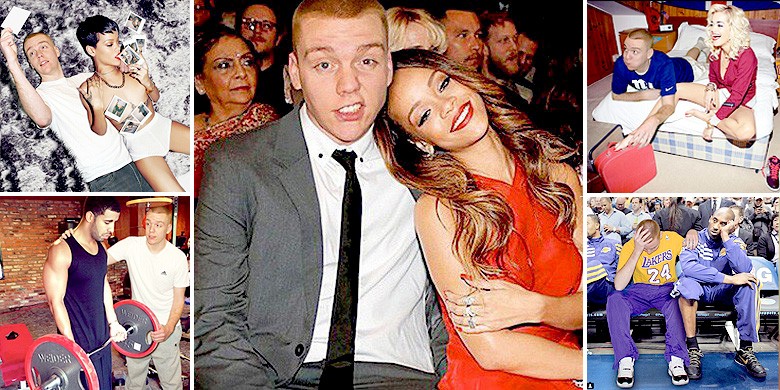 You know what they say, if you're not living the life you want then Photoshop yourself into the one you do want. OK maybe nobody says that but that's what New York graphic designer PeejeT does.
He is a genius at expertly inserting himself into photos of some of the biggest names in music.
In PeejeT's augmented world he gets to sit in Rihanna's throne, ride a motorbike with Beyonce and Jay-Z or lie in bed with Kim Kardashian. And PeejeT's reason for doing this? "I've continued to make these pictures because I love people's reactions to them." he told Complex. "It is a plus that the more exposure I receive, the more work I get, but I just love making people laugh."
Each photo takes around 45 minutes for him to do and the rewards aren't just making people smile.
Sometimes the pics even get shared around by the stars themselves, as happened with a picture of him grabbing Nicki Minaj's ass. A high watermark of his career so far, no doubt.
You can check out some of PeejeT's photos below and heads to his Instagram for more.