Edible Emojis – Food Blogger Heather Adamson Turns Her Meals Into Skillfully Arranged Faces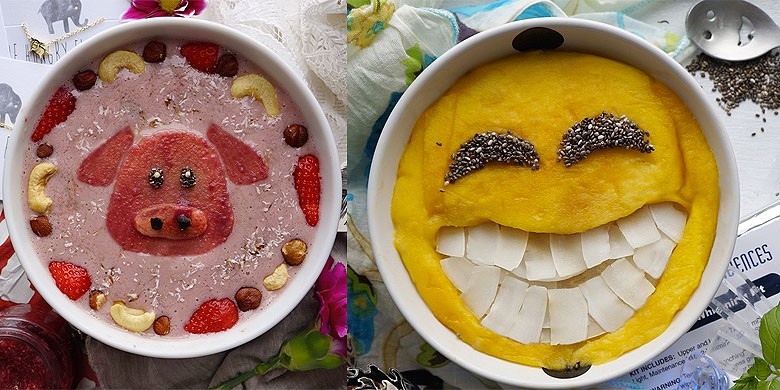 Remember how as a kid your mom would create a smiling face on your plate using some eggs and sausages and whatever? It was rudimentary, sure, but at least she tried. And for fussy eaters it was one more essential step for mums to get food inside their children.
Now imagine that idea but taken up a few levels in terms of creativity and skill, and you arrive at what food blogger and graphic designer Heather Adamson does. Lets call it Face Food 2.0.
Adamson blogs about food and healthy eating and has taken to using her graphic design prowess on her breakfast plate, posting the results to Instagram and the results are some simply wonderful creations that look too good to eat. But i'm sure that the the hesitation to resist won't last long.
She transforms oats, fruits, and nuts into edible emojis including a monkey, a bear, a smiley, a girl, a pig, and lots more.
So if anyone should ever tell you off for playing with your food (even though you're older enough to know better and you really shouldn't be getting told off for something like that), just tell them you're making an emoji.
Check out some of Adamson's creations below. And follow her on Instagram and YouTube for more.