'Castle Rock' Looks Set To Become A New Hulu TV Series From J.J. Abrams and Stephen King

Horror fans rejoice, Castle Rock is going to be a new TV series, released on Hulu, from Stephen King and J.J. Abrams and his production company Bad Robot. The pair previously teamed up for 11.22.63, also released on Hulu, which starred James Franco who plays the role of Jake Epping trying to prevent the JFK assassination.
11.22.63 was an adaptation of King's novel published in 2011 but this new series will focus on not one novel, but many of King's works. Because Castle Rock is the fictional town where many of King's novel's take place.
The new project will be written by Manhattan creator Sam Shaw and Dusty Thomason. Deadline reports that it "is based on short stories by King and in his signature horror genre. It is named after Castle Rock, the fictional area in King's native Maine that serves as the setting for a number of his novels, novellas, and short stories."
While The Hollywood Reporter notes that the series will be an anthology that will "weave together characters and themes from those novels that use the Castle Rock location. Each season will follow a different set of characters and storylines while interjecting themes and specific characters from previous seasons."
The fictional town of Castle Rock first appeared in 1979's The Dead Zone and gets its name from the mountain fort in William Golding's novel Lord of the Flies. In King's fiction it also features in Cujo, The Body, The Dark Half, Needful Things, It Grows on You, and many more.
Castle Rock TV Series Details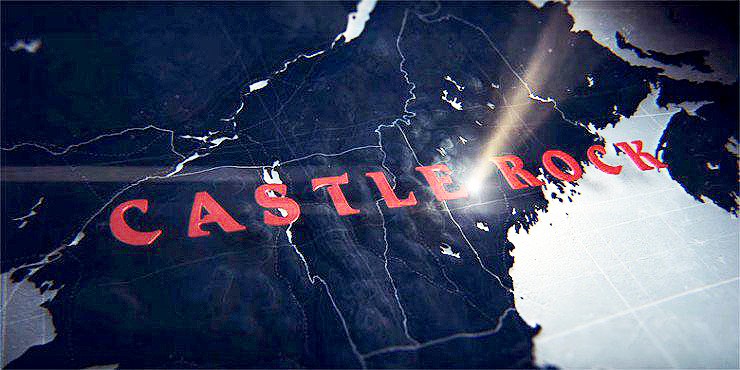 Castle Rock, a new series by Stephen King and J.J. Abrams.
In a press release sent out recently Hulu noted that the first season of Castle Rock will consist of 10 episodes and production has begun this year. No premiere date has yet been set.
Here's the official Hulu description:
A psychological-horror series set in the Stephen King multiverse, Castle Rock combines the mythological scale and intimate character storytelling of King's best-loved works, weaving an epic saga of darkness and light, played out on a few square miles of Maine woodland. The fictional Maine town of Castle Rock has figured prominently in King's literary career: Cujo, The Dark Half, IT and Needful Things, as well as novella The Body and numerous short stories such as Rita Hayworth and The Shawshank Redemption are either set there or contain references to Castle Rock. Castle Rock is an original suspense/thriller — a first-of-its-kind reimagining that explores the themes and worlds uniting the entire King canon, while brushing up against some of his most iconic and beloved stories.

— Bad Robot (@bad_robot) February 18, 2017