Beauty Vlogger Marimar Quiroa Born With A Facial Tumor Inspires Others With Her Makeup Tutorials

22-year-old beauty blogger Marimar Quiroa is proving a huge inspiration after she started up her own makeup tutorial channel MakeupArtistGorda66 on Youtube. Marimar was born with a condition known as cystic hygroma, causing a facial tumor which means she has to communicate in her videos using sign language.
It also causes her problems breathing and eating. "It affects me in several ways." she explains. "I cannot speak, I breathe through a hole in my throat, I eat through a tube in my stomach and the hearing in my right ear is diminished." Marimar was so self-conscious about her appearance that she hid her face from people when she ventured outside her home in California. It's a far cry from a beauty blogger with a huge following on Youtube.
None of this however has proved a barrier to Marimar Quiroa's career producing fashion and beauty videos for her Gorda66 Youtube channel, which she says she started to "support the deaf and hard of hearing community." Her disability has become a source of courage for her and a way for her to redefine beauty standards on her own terms. In a video for Barcroft Media she says:
"To me, beauty means to accept yourself for who you are, and to ignore what other people tell you, you show your beauty how it is—it doesn't matter if you have a different-looking face. Accept yourself who you are."
How Marimar Quiroa Helps Inspire Other People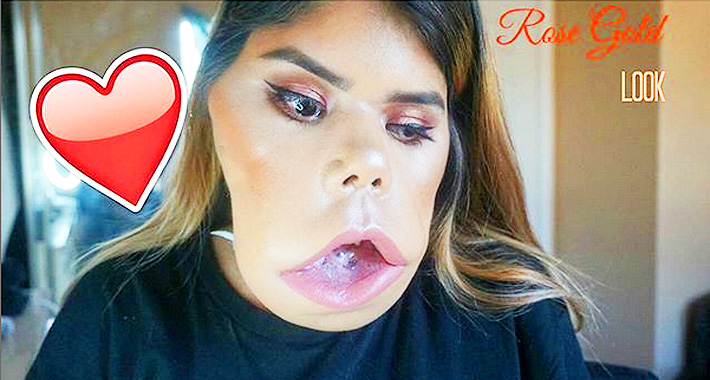 Beauty Vlogger Marimar Quiroa on her Youtube channel / Img source YouTube
It's a message that is resonating with her online audience, she receives many message of support and thanks for being such an inspiration. She also has to deal with trolls and haters too, but she confronts them as she does people who stare at her in the street, by addressing them directly.
However, Marimar Quiroa wasn't always so confident with herself and her image though, she's undergone many surgeries to reduce the size of the growths that have affected her mouth since before she was even born.
So she spent years hiding from people and struggling to go out in public. But she's now embraced her features and as well as producing her videos is studying at beauty school. She's also spreading the word that you need to love and be happy with who you are, regardless of what other people think.
"What I like about makeup and beauty is imagining new looks, especially around the eyes, and showing people they're beautiful no matter what." she notes. "It doesn't matter how you look or how you feel about your body. Accept yourself, accept your image—that's what matters. My condition doesn't hold me back in any way—there is nothing I can't do."
You can check out Marimar Quiroa's YouTube channel here. And follow her on Instagram here.
Images Of Beauty Vlogger Marimar Quiroa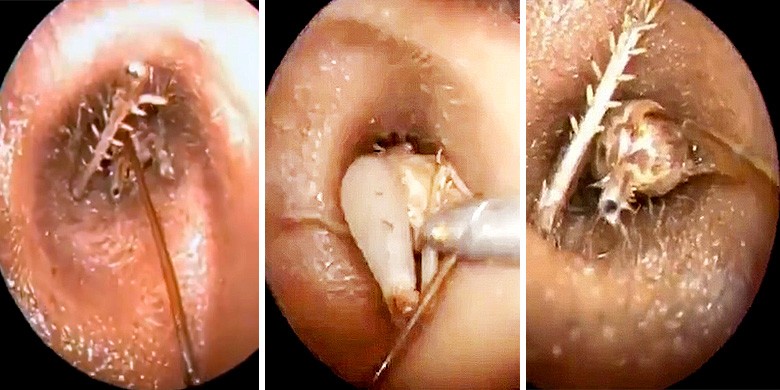 animals
Nov 20 2018
Wesley Dunton
No one can deny that a giant bug is creepy. Fact. I can pretty much guarantee that if you actually make it to the end of this…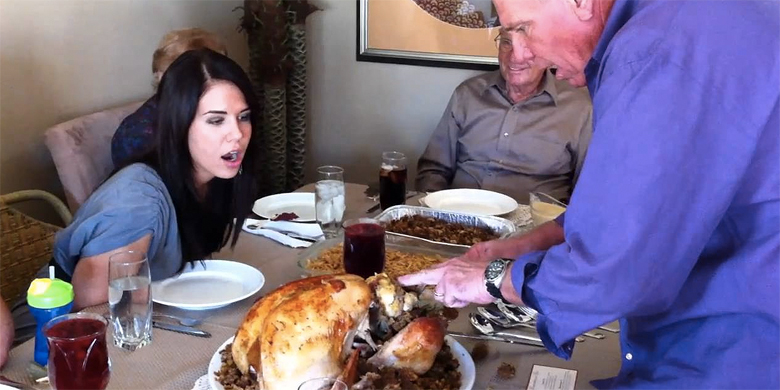 entertainment
Nov 20 2018
Alexis Sinclair
So here's how to pull off a pregnant baby turkey Thanksgiving prank. Why you ask? Well, it's Thanksgiving, that's why. You weren't aware of that, were you?…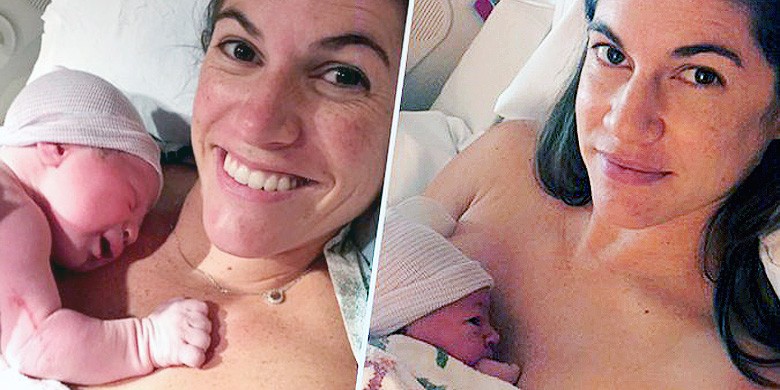 people
Nov 19 2018
Sophie Kay
Sarah Mariuz and Leah Rodgers are identical twin sisters and in a supreme display of serendipity both gave birth on the same day at the exact same…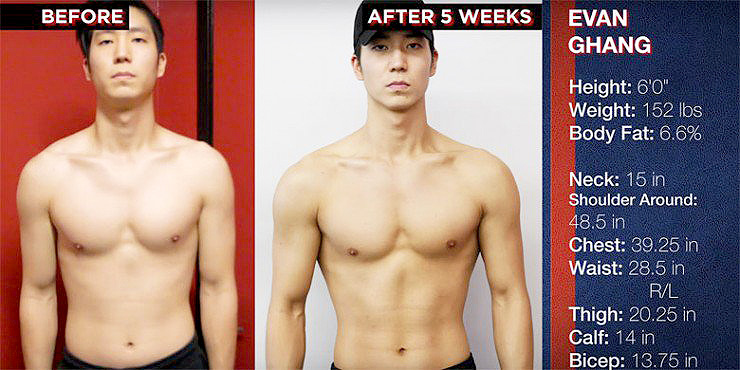 sports
Nov 19 2018
Sophie Kay
Ever wondered how Chris Evans' superhero Captain America looks so muscly? Well, despite what the movies say, it isn't down to super serum (sorry to disappoint you)….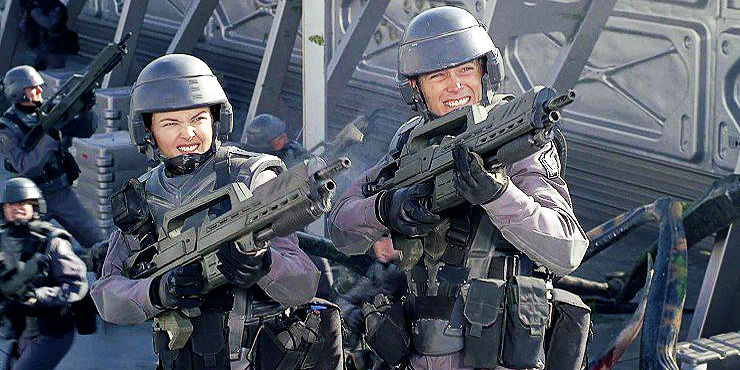 futurism
Nov 16 2018
Raoul Wilson
A US Space Corps, a sixth branch of the armed forces, took a step closer to happening when the House Armed Services Committee recently voted to create…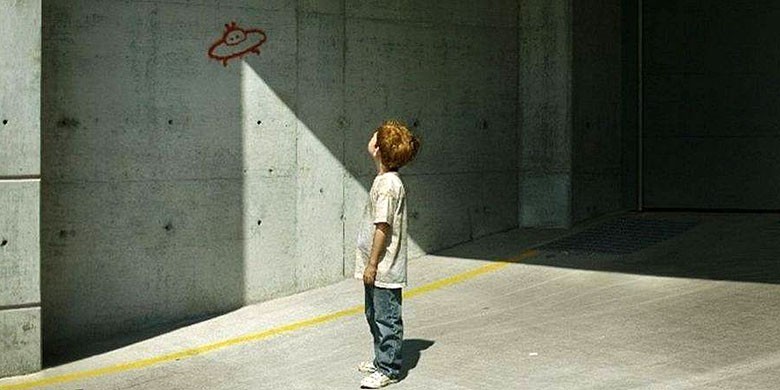 culture
Nov 16 2018
Raoul Wilson
Sometimes, creating photographic illusion pictures isn't as hard as you might think it to achieve, you don't even need something like Photoshop to deceive someone and play…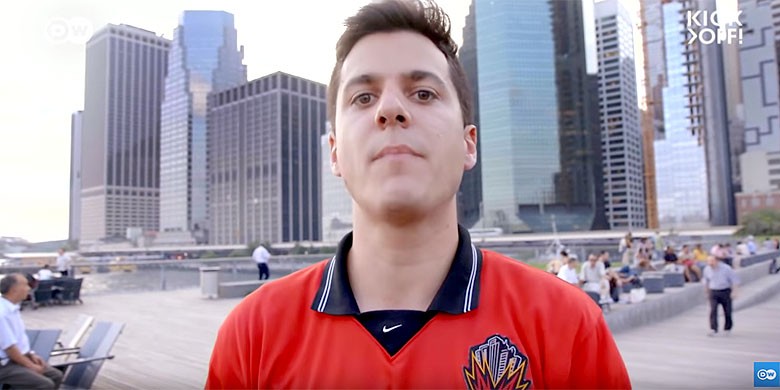 soccer
Nov 15 2018
Wesley Dunton
Deutsche Welle (DW) reporter Dave Branneck lives and works in Berlin but has been a fan of the New York Metrostars for most of his life. In…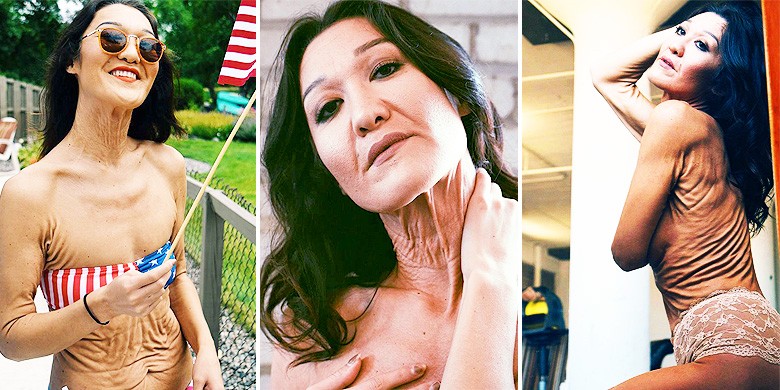 people
Nov 15 2018
Alexis Sinclair
26 Year old body-positive model Sara Geurts has a rare skin condition called Ehlers-Danlos syndrome (EDS), the disorder affects the connective tissues supporting the skin, bones, and…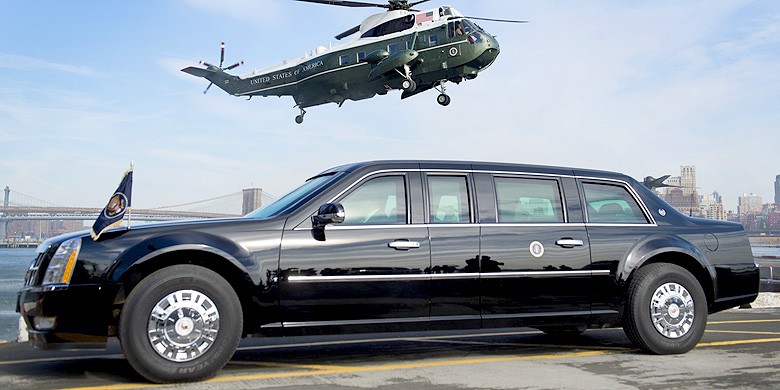 politics
Nov 14 2018
James Mailer
If you just happen to be POTUS then your presidential travels from place to place for you and your presidential entourage is going to be a very…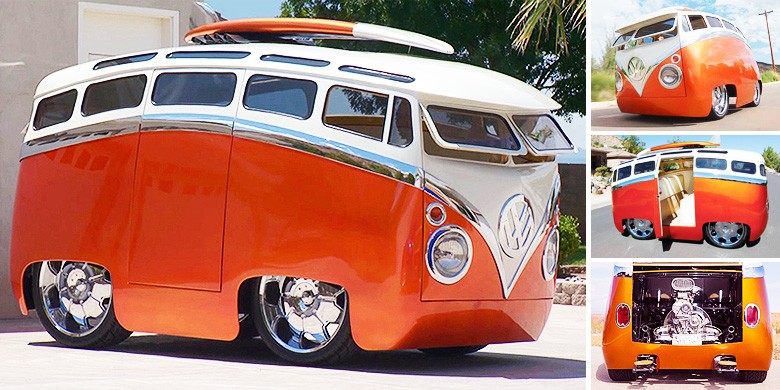 sports
Nov 14 2018
Raoul Wilson
If you saw this cartoon custom VW bus created by Ron Berry, known as the Surf Seeker, driving down the street, you might rub your eyes and…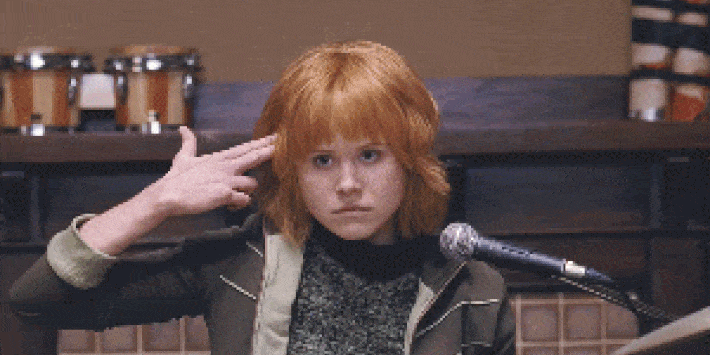 humor
Nov 13 2018
Alexis Sinclair
We all have those FML app moments when everything seems to be going wrong and you feel like having a Michael Douglas in Falling Down moment. Where…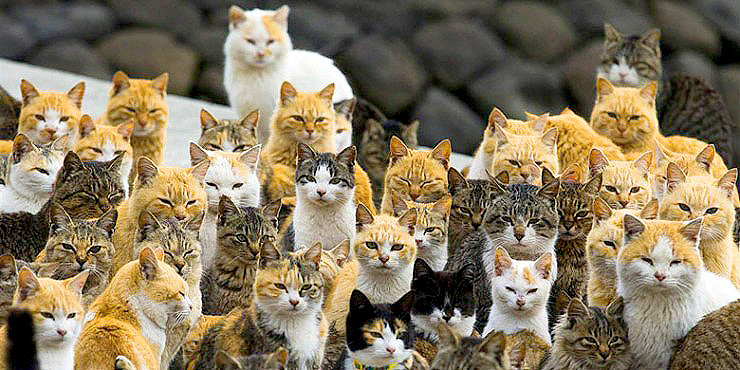 animals
Nov 12 2018
Alexis Sinclair
Dubbed Cat Island, Aoshima in southern Japan is overwhelmed by feral felines, there are lots of them and they practically own the place. As an indication of…